Seniors can stay safely at home as they get older, which is great news to both them and their families. Most seniors want to stay in their homes as long as they can. There are plenty of services that can help keep seniors safe and independent at home, like 24-hour home care. When seniors have 24-hour home care, they always have someone there to help them with whatever they need. Families will also have the peace of mind of knowing that their senior loved one isn't alone.
Make the House Senior Friendly
If your senior parent hasn't already made sure that their house is safe for a senior they should do that now. Some of the things that can make a family home safer for seniors are things, like creating a primary bedroom and bathroom on the first floor, removing all area rugs, and rearranging the home to make it easier for your senior loved one to get around. Installing more lighting, especially floor level LED lights that are triggered by motion, is a fantastic way to make a home safer for seniors.
Make Sure Transportation is Available
If your senior loved one is still driving they will need to plan ahead for a time when they won't be able to drive. Knowing what transportation services are available in the area and how to use them are important for seniors. 24-hour home care can also be a great benefit for seniors that want to stay independent because home care can include transportation for things like shopping, medical appointments, or errands.
Use a Meal Delivery Service
Whether your senior loved one is worried about not being able to cook or they just don't like to cook for themselves if they don't have home care a meal delivery service can ensure that they have access to delicious and healthy meals that are easy to make. Meal delivery services can deliver meals that are ready to eat locally, or there are nation-wide services that deliver meal kits to seniors.
With meal kits seniors just have to combine the ingredients that are already portioned and ready to cook. Many seniors find meal kits are a great way to reduce their need to shop often for food and still have delicious meals.
Join a Gym
Exercise can help seniors stay flexible, strong, and mobile so that they can live well independently. Seniors who want to remain independent as they get older should consider joining a gym so that they can take fitness classes, workout on a variety of machinery, and get the social interaction that they need to stay healthy. Movement of any kind is important for seniors, and so is socialization. Seniors can get both at the gym. Joining a gym now can help seniors stay strong for the future so that they can age in place in the home they love.
If you or an aging loved-one is considering 24-Hour Home Care 

in

West Chester

, PA please contact the caring staff at Harmony Companion Home Care today. (610) 910-6015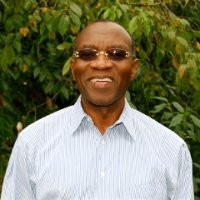 Latest posts by Dr. Victor Bayo Jegede
(see all)