When you fill out this form, you can expect to hear from one of our caring home care experts. We will answer your home care questions.
What is Home Care in Downingtown?
Downingtown, PA is a vibrant community that values the well-being of its senior residents. With a growing population of older adults, the need for in-home care services has become increasingly important. Thankfully, there are a variety of options available to seniors in Downingtown, PA to ensure they receive the support and assistance they need to age comfortably in their own homes.
In-home care services offer seniors a sense of independence and security by providing personalized care right in the comfort of their own homes. Whether it's companionship, help with daily activities, or medical assistance, these services are designed to meet the unique needs of each individual. From assistance with meal preparation and medication management to transportation and light housekeeping, in-home caregivers are dedicated to providing compassionate and reliable care. With their expertise and genuine desire to serve others, they help seniors maintain their independence and improve their overall quality of life. In Downingtown, PA, seniors can rest assured knowing that there are in-home care services available to support them in their journey of aging gracefully.
What Services Are Included With Home Care in Downingtown?
Home care services for seniors may include:
Dressing, bathing, and grooming assistance
Toileting and incontinence care
Mobility assistance
Medication reminders
Safety and fall prevention
Meal planning and preparation
Laundry
Light housekeeping
Grocery shopping, prescription pickup, and other errands
Transportation to social activities or doctor appointments
If you're looking for reliable home care services in Downingtown, PA, you'll be amazed at the exceptional level of care we provide. Our team at Harmony Companion Home Care understands the importance of providing compassionate in-home care to seniors in their own familiar environment. We strive to create a comfortable and nurturing atmosphere where our clients feel safe and supported.
With our in-home care services, we aim to enhance the quality of life for seniors in Downingtown, PA. Our dedicated caregivers are trained to assist with daily activities such as bathing, dressing, grooming, and medication reminders. We understand that each individual has unique needs, so we tailor our services to meet their specific requirements.
If you or your loved one is in need of in-home care in Downingtown, PA, trust Harmony Companion Home Care to deliver exceptional care with compassion and dedication. Our team is committed to providing the highest level of support, giving you peace of mind knowing that your loved one is in good hands. Contact us today to learn more about our home care services and how we can assist you.
Providing exceptional Home Care for seniors and families in West Chester, Chester County, Delaware County areas including; West Chester, Exton, Downingtown, Chester Springs, Malvern, Paoli, Media, and Villanova, PA.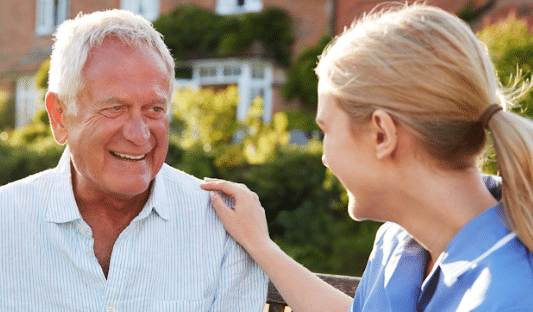 Companion Care for Downingtown Seniors
You'll love having a caring companion by your side in Downingtown, PA, who will keep you company and provide support. At Harmony Companion Home Care, we understand the importance of companionship for seniors. Our dedicated caregivers are trained to provide emotional support and engage in meaningful conversations to ensure that seniors feel heard and valued. Whether it's playing games, going for walks, or simply sharing a cup of tea, our companions are there to make each day brighter and more enjoyable.
In addition to offering companionship, our home care services in Downingtown, PA, are designed to meet the unique needs of seniors. We provide assistance with daily activities such as meal preparation, medication reminders, and light housekeeping. Our caregivers are trained to prioritize the safety and well-being of seniors, ensuring that they are comfortable and living in a clean and organized environment. We also offer senior-friendly activities to promote physical and mental stimulation, such as puzzles, arts and crafts, and gentle exercises. With our companion care services, seniors can maintain their independence while receiving the support they need to live a fulfilling and happy life.
Personal Care Services for Downingtown Seniors
Our dedicated caregivers in Downingtown, PA are here to provide personalized assistance, ensuring that your loved ones receive the compassionate support they deserve. When it comes to personal care services for seniors, we understand the importance of maintaining their dignity and independence. Our caregivers are trained to assist with activities of daily living, such as bathing, dressing, grooming, and medication reminders. They are compassionate individuals who genuinely care about the well-being of your loved ones and strive to provide the highest level of care possible.
In addition to helping with personal hygiene, our caregivers also offer companionship and emotional support. They engage in meaningful conversations, play games, and participate in activities that promote mental stimulation and social interaction. We believe that a strong social connection is vital for the overall well-being of seniors, and our caregivers go above and beyond to foster these connections. Whether it's accompanying your loved ones on walks or outings, or simply sitting and listening to their stories, our caregivers are committed to providing a warm and caring presence.
At our in-home care agency in Downingtown, PA, we recognize the importance of maintaining a safe and comfortable environment for seniors. Our caregivers are trained to identify potential hazards and make necessary adjustments to ensure the home is free from any safety risks. They can also assist with light housekeeping tasks, such as laundry, meal preparation, and errands, allowing your loved ones to focus on enjoying their golden years. With our personal care services, you can have peace of mind knowing that your loved ones are in capable and compassionate hands.
Read the kind words from previous clients. Our testimonials and reviews help families discover how dedicated we are to customer satisfaction.
Learn how Harmony Companion Home Care will make a difference in the life of a senior you love. Read our mission, and the process we use to provide the best service possible.
Which Hospitals are Near Downingtown?
When you're in Downingtown, PA, it's important to know that there are several hospitals nearby to provide quality healthcare in case of emergencies. One of the hospitals in close proximity to Downingtown is the Chester County Hospital. As a leading healthcare provider in the region, Chester County Hospital offers a wide range of medical services, including emergency care, specialized surgeries, and advanced diagnostic imaging. Their dedicated team of doctors, nurses, and staff are known for their compassionate and patient-centered approach, ensuring that each individual receives the highest level of care possible.
Knowing that these hospitals are readily available in the area can provide peace of mind for both residents and visitors of Downingtown. In case of any medical emergencies, you can rest assured that these hospitals are there to provide quality healthcare services and assist in times of need.
How Much Does Senior Home Care Cost in Downingtown?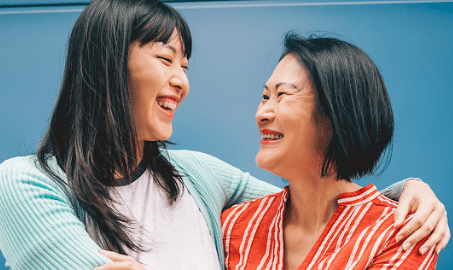 The cost of in-home care varies widely across the country [2]. The national median cost for a home health aide is $27 per hour. You could pay as little as $19.50 or less per hour for a home health aide in Louisiana or as much as $34.50 or more per hour in Washington state.
Does Medicare Cover Home Care in Downingtown?
No, Medicare does not cover 24-hour at-home care [3].
Looking for in-home care in the Malvern, PA area? Learn more about our non-medical home care options including companionship, safety, meal preparation, and more.
Ready to get started? Click below and fill out our form. We will connect with you, answer your questions, and provide information on how home care works.
How Do You Know When a Parent Needs Home Care?
The easy answer is that you should trust your gut. If you worry that your loved one requires 24-hour care, you are probably right. Here are some specific things you can look for to know when it's time to consider 24-hour at-home care for your parent:
Repeated accidents. Your loved one may need to be monitored more closely if they repeatedly stumble, fall, or even have close calls.
Physical care requirements change. If you can no longer meet the physical requirements of your caregiving duties, you should consider bringing in 24-hour care rather than risking your own health and safety to care for your parent.
Your loved one has Alzheimer's disease or dementia. If they are at risk of wandering off, leaving a stove turned on, or are experiencing "sundowning," they may need more care than you can provide alone.
You experience caregiver burnout. Caring for a loved one can be physically and emotionally draining. Whether you need a short break or full-time help, caregiver burnout is an extremely valid reason to bring in 24-hour home care for your parent.
24-hour in-home care involves around-the-clock assistance with activities of daily living such as toileting, bathing, grooming, eating, and more.
How Do You Choose the Right Caregivers in Downingtown?
Here are some questions you can ask to find the right home-care agency for your loved one :
How do you provide seniors with high-quality care?
What type of employee screening do you do?
How do you train and monitor caregivers?
Do you provide any financial assistance?
How do you handle billing and expenses?
Will the agency work directly with you, your loved one, and health care providers?
How are problems addressed and resolved?
What procedures are in place for emergencies?
When can services begin?
Explore Downingtown, PA and discover its rich history, charming small-town atmosphere, and vibrant community. Nestled in Chester County, Downingtown offers a warm and welcoming environment for both residents and visitors alike. With its picturesque main street, filled with quaint shops, cozy cafes, and local businesses, Downingtown exudes a sense of timeless charm. But beyond its idyllic exterior, this town has a deep-rooted history that dates back to the early 18th century. From its humble beginnings as a small agricultural settlement, Downingtown has grown into a thriving community that prides itself on preserving its heritage while embracing modernity.
Downingtown is more than just a pretty face – it's a place where neighbors become friends and strangers are greeted with a smile. The residents of this town have a strong sense of community, and they actively participate in various events and initiatives that aim to serve others. From volunteer opportunities at local charities to community clean-up projects, the people of Downingtown are committed to making a positive impact on the lives of others.
Whether you're strolling through Kerr Park, attending a local festival, or grabbing a bite to eat at one of the town's many restaurants, you'll quickly discover that Downingtown is a community that values kindness and compassion. So come and explore this charming town, and let its warm and vibrant atmosphere inspire you to serve others in your own unique way.
Map of Driving Directions from Downingtown to Harmony Companion Home Care
Driving Directions from Downingtown to Harmony Companion Home Care
Downingtown
Pennsylvania
Get on 

US-30 E

 from 

Wallace Ave

 and 

Norwood Rd
Continue on 

US-30 E

 to 

East Whiteland Township

. Take the 

PA-401 W

 exit from 

US-202 N
Follow 

PA-401 E

/

Conestoga Rd

 to your destination
Harmony Companion Home Care
81 Lancaster Ave UNIT 212, Malvern, PA 19355
Senior Friendly Activities in Downingtown
Take a leisurely stroll through the charming streets of Downingtown and discover a variety of senior-friendly activities to enjoy. Downingtown offers a range of options for seniors looking to engage in activities that promote physical and mental well-being. One popular option is joining a local walking group, where seniors can socialize with others while getting some exercise. These groups often explore the scenic trails and parks in the area, providing a refreshing and rejuvenating experience. Additionally, Downingtown is home to several community centers that offer a wide array of activities specifically designed for seniors. From art classes to yoga sessions, these centers provide a welcoming and inclusive environment for seniors to explore their interests and connect with others in the community.
In addition to physical activities, Downingtown also offers opportunities for seniors to engage in cultural and educational pursuits. The Downingtown Library, for example, hosts various events and workshops that cater to the interests of seniors. From book clubs to lectures on a wide range of topics, seniors can expand their knowledge and engage in stimulating discussions. Furthermore, Downingtown is known for its vibrant arts scene, with local galleries and theaters showcasing the work of talented artists and performers. Seniors can attend art exhibitions, theater productions, and musical performances, immersing themselves in the rich cultural offerings of the town. Overall, Downingtown provides a plethora of senior-friendly activities that cater to the diverse interests and needs of its older residents, ensuring that they can lead fulfilling and enriching lives.