When you fill out this form, you can expect to hear from one of our caring home care experts. We will answer your home care questions.
What is Home Care in Villanova?

In Villanova, PA, seniors can now find the support and care they need in the comfort of their own homes. In-home care services provide a range of assistance, from companion care to personal care, ensuring that seniors receive the attention and help they require to maintain their independence and quality of life.
Companion care services offer social interaction and companionship to seniors, promoting emotional well-being and reducing feelings of loneliness and isolation. Personal care services, on the other hand, assist with daily activities such as bathing, dressing, and medication management, enabling seniors to continue living in their homes safely and comfortably.
Villanova, PA is a community that values the welfare of its seniors, and there are several nearby hospitals that provide excellent medical care. Additionally, the area offers a variety of senior-friendly activities, allowing seniors to stay engaged, active, and connected to their community.
If you or a loved one are in need of in-home care services in Villanova, PA, rest assured that compassionate and dedicated caregivers are available to provide the support and assistance you deserve.
What Services Are Included With Home Care in Villanova?

Home care services for seniors may include:
Dressing, bathing, and grooming assistance
Toileting and incontinence care
Mobility assistance
Medication reminders
Safety and fall prevention
Meal planning and preparation
Laundry
Light housekeeping
Grocery shopping, prescription pickup, and other errands
Transportation to social activities or doctor appointments
Home care is a vital service for seniors residing in Villanova, PA, as it allows them to receive personalized assistance and support in the comfort of their own homes. Seniors often prefer to remain in their familiar surroundings while they age, and home care enables them to do so.
In-home caregivers provide a range of services tailored to meet the unique needs of each individual, including help with daily activities such as bathing, dressing, and meal preparation. They also offer companionship and emotional support, which are essential for seniors who may feel isolated or lonely.
By receiving in-home care, seniors can maintain their independence and quality of life, while also ensuring their safety and well-being. The dedicated and compassionate caregivers in Villanova, PA, are committed to serving seniors and providing the highest level of care possible.
Providing exceptional Home Care for seniors and families in West Chester, Chester County, Delaware County areas including; West Chester, Exton, Downingtown, Chester Springs, Malvern, Paoli, Media, and Villanova, PA.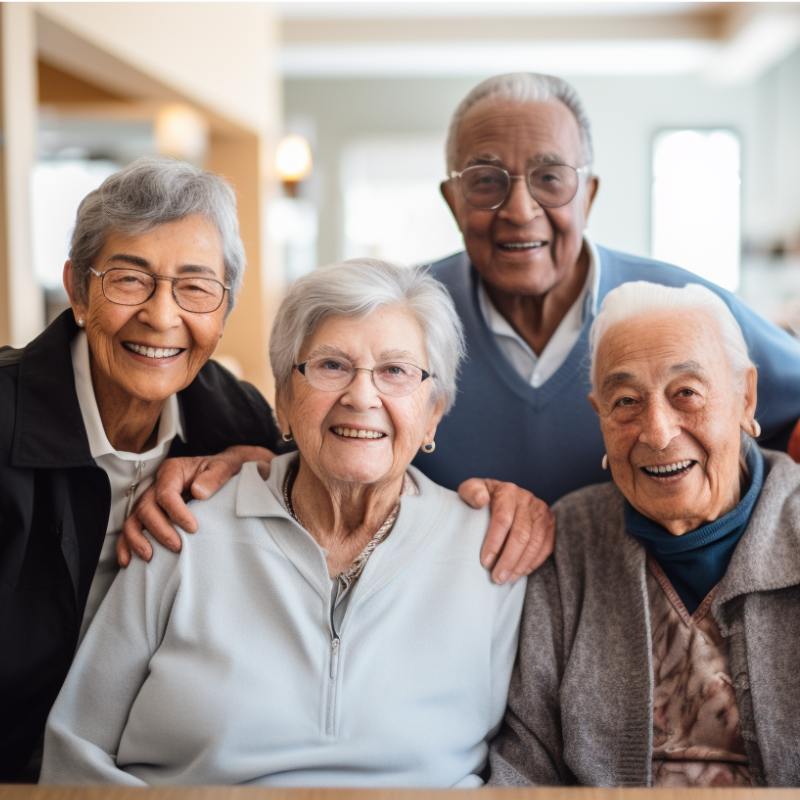 Companion Care for Villanova Seniors
Looking for a friendly companion to brighten your day in Villanova, PA? Seniors in need of companion care can find the perfect match with in-home care services. These services provide dedicated companions who are committed to serving others and improving the quality of life for seniors in the comfort of their own homes.
The companions offer companionship, emotional support, and assistance with daily activities, creating a warm and nurturing environment. They engage in meaningful conversations, share hobbies, and provide transportation to appointments and social events. As well as ensure a safe and secure living environment by offering medication reminders and fall prevention assistance.
With companion care, seniors can enjoy their independence while receiving the companionship and assistance they need to thrive in their golden years.
Personal Care Services for Villanova Seniors

Immerse yourself in a nurturing environment that promotes independence and enhances your golden years with dedicated companions who provide personal care services in Villanova, PA. Seniors in Villanova can now experience personalized and compassionate personal care services in the comfort of their own homes.
These services are designed to support and assist seniors with their daily activities, such as bathing, dressing, grooming, and medication management. Our team of experienced caregivers is trained to provide the highest level of care while respecting the dignity and privacy of each individual.
With our personal care services, seniors can maintain their independence and continue to live a fulfilling life in their own familiar surroundings. Whether it's assistance with mobility or help with household chores, our caregivers are committed to serving others and ensuring the well-being of seniors in our community.
Read the kind words from previous clients. Our testimonials and reviews help families discover how dedicated we are to customer satisfaction.
Learn how Harmony Companion Home Care will make a difference in the life of a senior you love. Read our mission, and the process we use to provide the best service possible.
Which Hospitals are Near Villanova?
There are several hospitals near Villanova, PA, providing convenient access to healthcare for the community. These hospitals strive to serve the needs of the residents in a compassionate and efficient manner. One of the hospitals located close to Villanova is the Bryn Mawr Hospital. It offers a wide range of medical services and has a team of skilled healthcare professionals dedicated to providing high-quality care.
Another nearby hospital is the Lankenau Medical Center, which is renowned for its state-of-the-art facilities and advanced medical treatments. Additionally, the Paoli Hospital is also easily accessible from Villanova, offering comprehensive healthcare services to meet the diverse needs of the community. These hospitals play a crucial role in ensuring that the residents of Villanova have access to top-notch healthcare services close to home.
How Much Does Senior Home Care Cost in Villanova?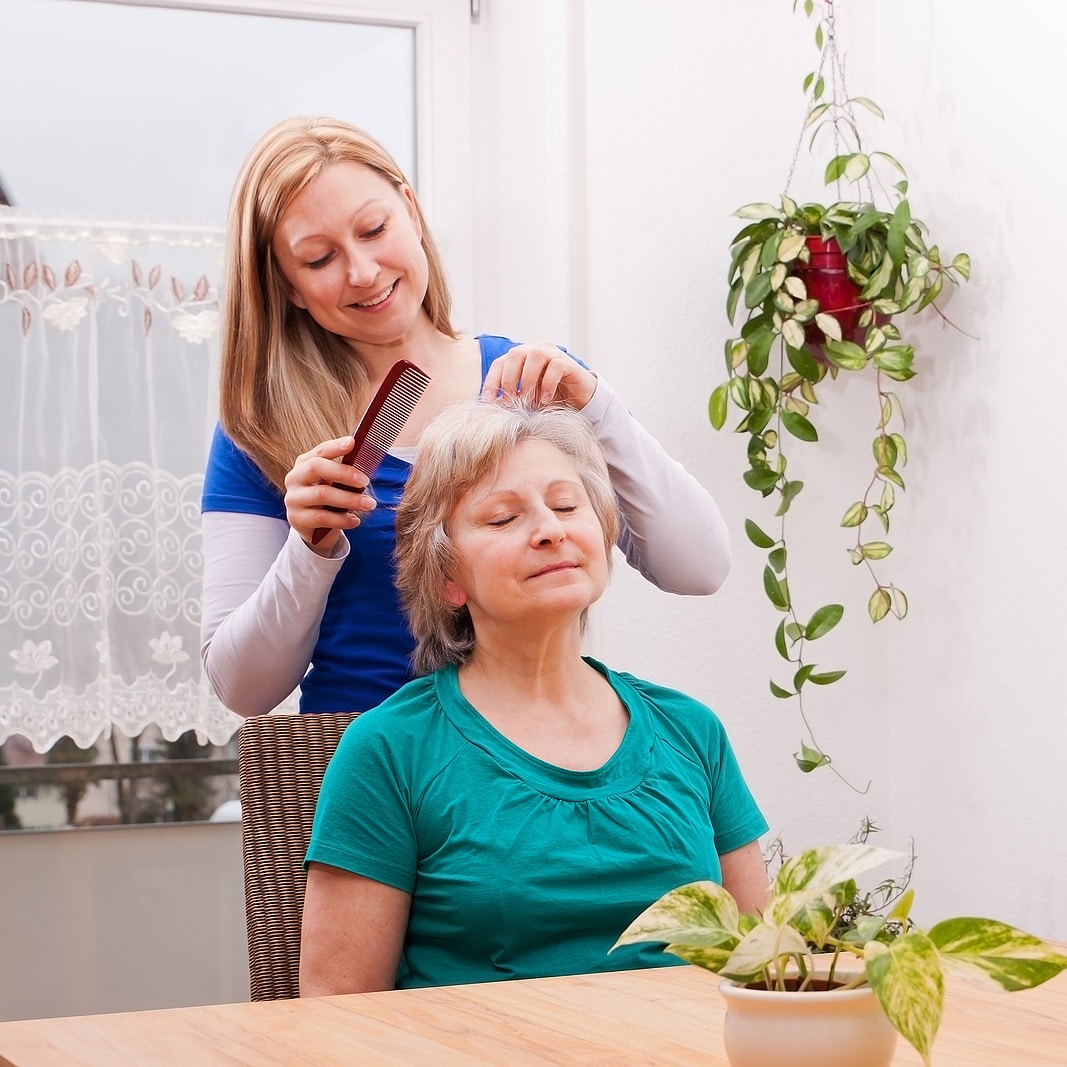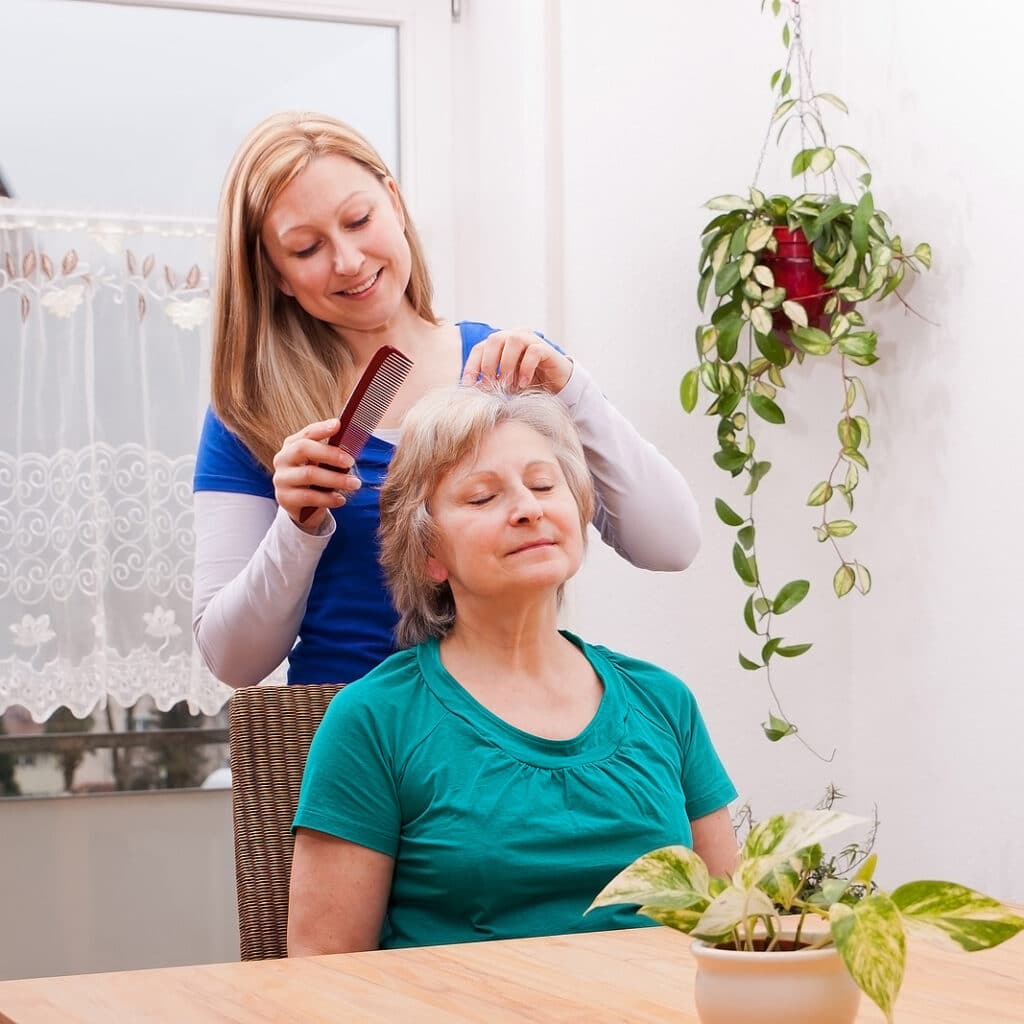 The cost of in-home care varies widely across the country [2]. The national median cost for a home health aide is $27 per hour. You could pay as little as $19.50 or less per hour for a home health aide in Louisiana or as much as $34.50 or more per hour in Washington state.
Does Medicare Cover Home Care in Villanova?

No, Medicare does not cover 24-hour at-home care [3].
Looking for in-home care in the Malvern, PA area? Learn more about our non-medical home care options including companionship, safety, meal preparation, and more.
Ready to get started? Click below and fill out our form. We will connect with you, answer your questions, and provide information on how home care works.
How Do You Know When a Parent Needs Home Care?
The easy answer is that you should trust your gut. If you worry that your loved one requires 24-hour care, you are probably right. Here are some specific things you can look for to know when it's time to consider 24-hour at-home care for your parent:
Repeated accidents. Your loved one may need to be monitored more closely if they repeatedly stumble, fall, or even have close calls.
Physical care requirements change. If you can no longer meet the physical requirements of your caregiving duties, you should consider bringing in 24-hour care rather than risking your own health and safety to care for your parent.
Your loved one has Alzheimer's disease or dementia. If they are at risk of wandering off, leaving a stove turned on, or are experiencing "sundowning," they may need more care than you can provide alone.
You experience caregiver burnout. Caring for a loved one can be physically and emotionally draining. Whether you need a short break or full-time help, caregiver burnout is an extremely valid reason to bring in 24-hour home care for your parent.
24-hour in-home care involves around-the-clock assistance with activities of daily living such as toileting, bathing, grooming, eating, and more.
How Do You Choose the Right Caregivers in Villanova?

Here are some questions you can ask to find the right home-care agency for your loved one :
How do you provide seniors with high-quality care?
What type of employee screening do you do?
How do you train and monitor caregivers?
Do you provide any financial assistance?
How do you handle billing and expenses?
Will the agency work directly with you, your loved one, and health care providers?
How are problems addressed and resolved?
What procedures are in place for emergencies?
When can services begin?
Discover the charm of this idyllic community nestled in the heart of Pennsylvania, where one can enjoy the beauty of nature and the vibrant atmosphere of a close-knit neighborhood.
Villanova, PA, is a welcoming town that offers a range of amenities and services for its residents. With its picturesque landscapes and well-maintained parks, it is the perfect place for seniors to retire and enjoy a peaceful life. The community takes pride in its commitment to serving others, offering various in-home care services for seniors.
These services aim to provide the necessary support and assistance to help seniors maintain their independence and quality of life. Whether it's help with daily tasks, medication management, or companionship, the in-home care services in Villanova, PA, are tailored to meet the unique needs of each individual.
Residents can rest assured knowing that they will receive compassionate and reliable care in the comfort of their own homes.
Map of Driving Directions from Villanova to Harmony Companion Home Care
Driving Directions from Exton to Harmony Companion Home Care
Head 
south
 on 
Kenilworth Rd
 toward 
Lancaster Ave
Drive from 

Newtown Rd

, 

St Davids Rd

, 

PA-252 N

/

Darby Paoli Rd

 and 

US-30 W

/

E Lancaster Ave

 to 

East Whiteland Township
Drive to your destination
Harmony Companion Home Care
81 Lancaster Ave UNIT 212,
Malvern
, PA 19355
Senior Friendly Activities in Villanova
Located in the heart of Villanova, PA, seniors can enjoy a wide array of engaging and age-friendly activities that cater to their interests and passions. The community recognizes the importance of providing senior citizens with opportunities for socialization, physical activity, and intellectual stimulation. Various organizations and local businesses work together to offer a range of senior-friendly activities.
Seniors can participate in group exercise classes specifically designed for their needs, such as gentle yoga or water aerobics. They can also join clubs and groups centered around hobbies like gardening, painting, or book discussions. For those who enjoy the outdoors, there are walking trails and parks where seniors can spend time in nature. Additionally, Villanova hosts regular events and outings, providing opportunities for seniors to explore cultural attractions and connect with others in the community. These activities aim to enhance seniors' quality of life and promote a sense of belonging and fulfillment.