Your mom's talents in the kitchen were always supreme. As she gets older, she's having a harder time with some of the tasks required to prepare meals and snacks. Sometimes, changing her kitchen's layout can make a big difference.
Move Essential Small Appliances to the Counter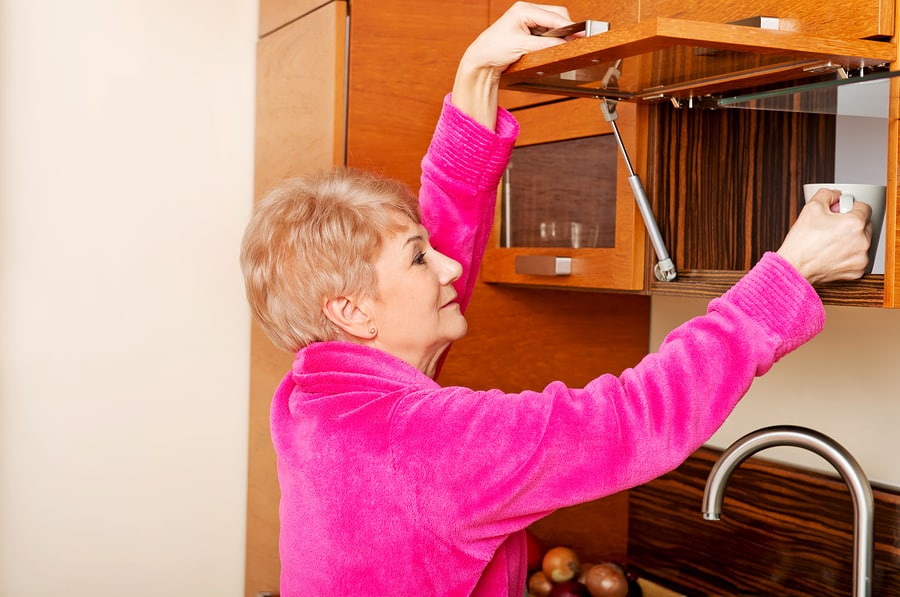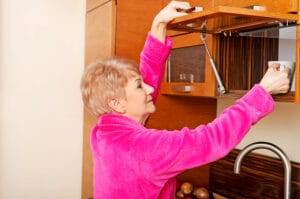 Look around her counter and see what appliances are there that rarely get used. Those need to go into cabinets. Your mom's frequently used appliances should be on the counter. She uses her coffee maker every day, so make sure that's on the counter. She uses her blender once a month, so put it in a cabinet.
When you're putting small appliances away, consider how often they're used. Items she only uses once or twice a year can go in a cabinet that's out of reach. When she needs it, someone can get it down for her. Items that she uses weekly must be in a lower cabinet that she's able to access.
Create Order Out of Potential Chaos
How chaotic is your mom's kitchen arrangement? Even a small kitchen may not have the best flow. She wants to be able to smoothly move from the refrigerator, to a cutting board, to the stove, and to the sink. Pans need to be in a convenient area, too.
Look around her kitchen and get an idea of the best flow. If her stove is on one wall and her sink is all the way across the kitchen, it may be challenging to carry a pot from the stove to the sink to drain boiled items like potatoes or pasta. 
Figure out a way to make this safer. A rolling cart can be beneficial. She puts the pot on the cart and rolls it to the sink. Her rolling cart can be moved to an out-of-the-way location when she doesn't need it. Many have extra storage, making them handy for tucking small appliances away between uses.
Even better, consider an induction burner that's located on the same counter as the sink. Your mom can boil items there on a burner that won't get hot to the touch. When she needs to drain something, she's already near the sink.
It's Time to Talk About Caregivers
Should your mom still be cooking dinner on her own? It can be a safety risk if she has limited upper-body strength. Lifting a pot of boiling pasta could be too difficult. She may not be able to securely hold a knife while chopping vegetables. 
When it's just not safe for her to prepare meals and snacks without someone's help, arrange senior home care services. She'll have a caregiver available to help her with the tasks she cannot complete on her own, but she's still able to do some of the tasks on her own with her senior home care aide's assistance.
If you or an aging loved-one is considering Senior Home Care in Oxford, PA please contact the caring staff at Harmony Companion Home Care today. (610) 910-6015
Latest posts by Victor Jegede Victor Jegede
(see all)