At Harmony Companion Home Care our goal is to increase our clients' satisfaction in life by assisting them with the aging process so that they can remain independent and live in their homes safely.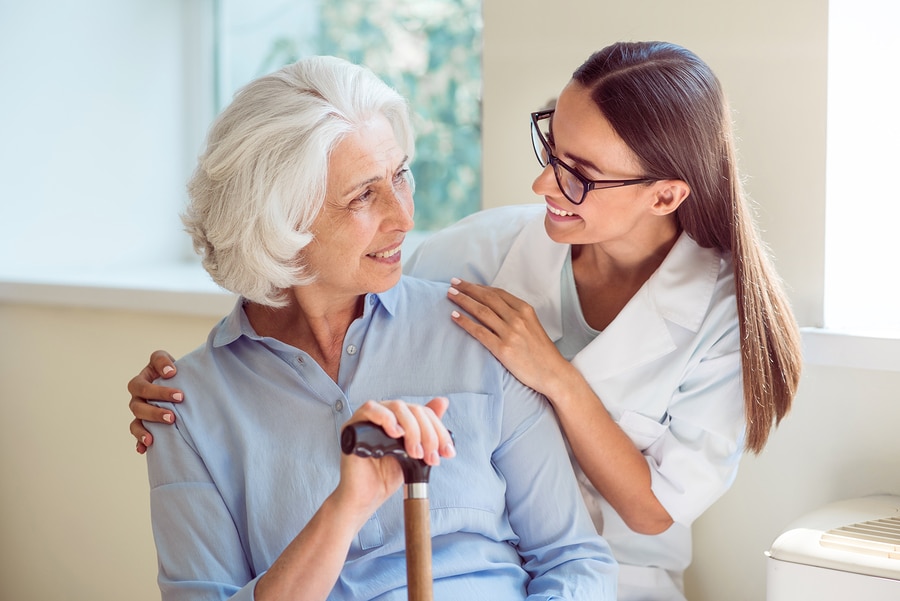 Quite often, family members of aging adults contact us asking when they should start looking into in-home care. Deciding to seek home care assistance for a loved one is a big undertaking, and it can often be difficult to know the right time to do so. If your loved one is struggling with any of the following, it might be time to invest in home care services:
Difficulty performing daily tasks. Simple tasks become more difficult as we age – such as moving (sitting, standing, showering), cleaning, and more. When your loved one shows signs, he or she has trouble completing necessary activities, talk to a home care team.
An increase in social isolation and loneliness. At one point or another, everyone has experienced loneliness or social isolation — especially post the pandemic. Which contributes to premature death, increase in dementia, and higher rates of depression, anxiety, and suicide. Being able to communicate and interact with someone can boost stamina, happiness, and feelings of support.
Memory problems. While everyone is prone to forgetfulness here and there, continual progression of memory loss is important to recognize. If your loved one starts misplacing items, forgetting dates, and not taking medication, it's worth taking a closer look.
Lack of personal hygiene/changes in appearance. Significant changes in appearance may have underlying causes, such as undereating (or significant changes in diet), not adequately resting, and more.
Struggling to maintain proper nutrition and cook meals. Maintaining proper nutrition is an important part of staying healthy. If an aging adult stop cooking or eating, either out of forgetfulness or because they lack an appetite, it may be a sign that they need more reminders and assistance throughout the day.
Sickness or injury. In general, sickness or injury are common signs that someone will need home care assistance. It is often difficult to maintain proper self-care in these situations without the assistance of another person.
Because many of these warning signs begin small or are unnoticeable at the beginning, it's important to keep an eye on your loved one's everyday behavior. As these signs become more obvious with time, the key is to act as soon as you notice any concerning behaviors.
Harmony Companion Home Care provides home care assistance in Chester, Philadelphia, Montgomery, Lancaster, and Delaware Counties in Pennsylvania We offer unique care plans specifically tailored to the needs of your loved one. We match and introduce our caregivers in person to you. Services include meal preparation, cleaning, bathing, dressing, companionship, and more. For more information about the services Harmony Companion Home Care offers, contact us at 610-910-6015 for a free consultation, or set up a plan for your loved ones. Please visit our website: www. harmonycompanion.com

Latest posts by Harmony Companion Home Care
(see all)